In order to expand publicity Zero-solvent PU leather visibility, Shine-An technology Co., Ltd participate the China seventh (Hangzhou) International Textile Fabrics Accessories Fair on June 15th to 17th 2016.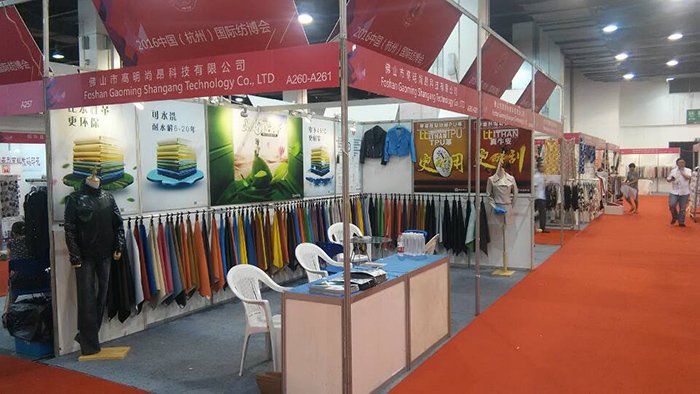 Zero-solvent PU leather can be used for garments. Because in the course of production, we do not need harmful solvents like DMF, mek, Toluene and so on to produce our products, thus Jogreesy zero-solvent PU leather saving, low VOC emission, arming you with more confidence and health when you are in the way of pursuing beauty. This eco-friendly soft PU leather is suitable for clothing , such as Jacket, vest, trousers, skirt and so on. Wearing garments made in this green clothing leather looks fashionable, fills comfortable and soft, and also healthy.


During Hangzhou International Textile Fabrics Accessories Fair, many garment factory came to our booth to learn our products. They liked our eco-friendly zero-solvent PU leather, and they would contact us after they go back.