It is reported that now the development of technology, in addition to natural leather can withstand the "toothpick", "key" test now simulated leather imitation microfiber high-grade leather can also by the "toothpick" test, which illustrates the simulated leather imitation Microfiber grade PU leather, on the physical properties can already go beyond the dermis.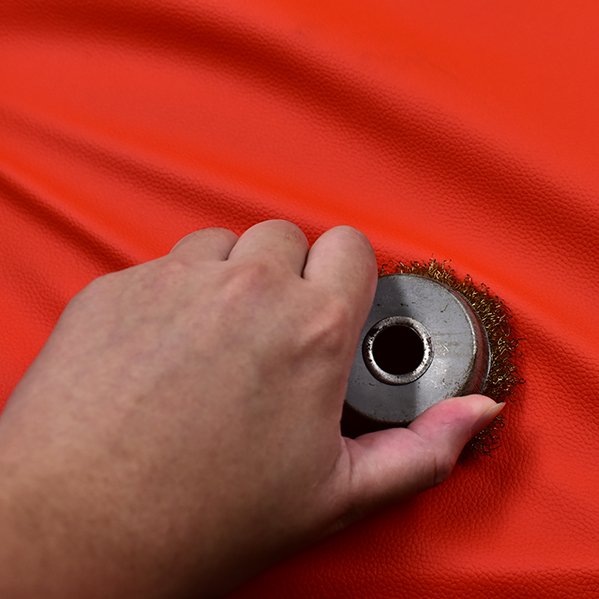 PU leather factory is still expensive technology's brand of good Jogreesy zero solvent-based PU synthetic leather with scratch resistant microfiber imitation leather, PU leather, fire-retardant scratch etc., just shortly before we test the "key scratch PU leather" "toothpick stab PU leather", which has been far superior performance reflects appear in our scratch resistant resistant PU leather spines.

Because of this we use steel wire brushes used after Jogreesy good brand of zero-solvent-based PU leather hard brush back and forth several times, still can clearly see, there is no peeling, no piercing, no fade, no scratches, good Jogreesy zero brand solvent-based PU leather scratch wear excellence.


It is these other than leather, microfiber leather, high performance PU leather have Zero, so good Jogreesy brand solvent-based PU leather will transcend "leather" leather merchant become a major blitz. Especially for: sofas, car interiors, shoes, aircraft interiors, yachts and ships.