Three Spanish of GRUPO SAC Tizza came to Foshan Gaoming Shine-An technology Co. ,Ltd on May 27, 2016. They went to selling center to learn more about our company and product, zero-solvent PU leather. After that, they gave highly praised of Shine-An company.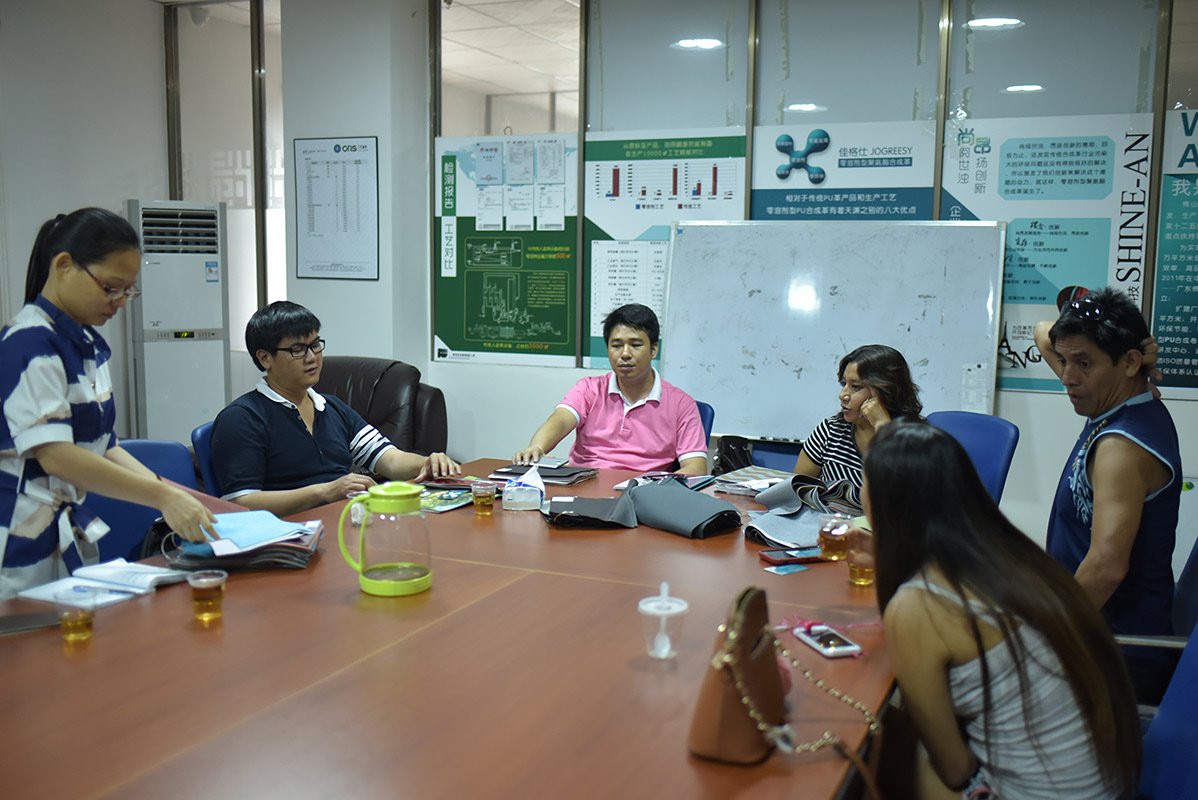 Our revivers had prepared a PPT document on our company and Zero-solvent PU leather before the Spanish came to Shine-An. After they come here, our staff showed Company Profile and business culture, as well as the latest product information, especially the advantages of product. Such as non-toxic and no odor, excellent physical properties, great tear strength, tensile strength, the properties of acid and alkali-resistance and stain resistance enable it to be cleaned easily.

After the Spanish listened to this document, they satisfied with our product, and they were about to purchase PU leather from our company after they negotiate some details.