Shine-An technology took part in "Green innovation cooperation development BBS" which held in Guangzhou and Dongguan city on July 19th 2016. The China furniture Association Secretary general Bingbing Zhang, China plastics processing industry association secretary general Zhanfeng Ma, other insiders and industry experts ect. Analysised to investigated deeply about how to create green furniture industry rain.
Vice president of the China Forestry Industry Association Xiaoyu Qian think, green and eco-friendly is an only way for artificial board development. Now, in the domestic furniture, The proportion of wood-based panels furniture accounted for 60%. Furniture industry should improve competitive and technology level through R & D and resource integration or another methods.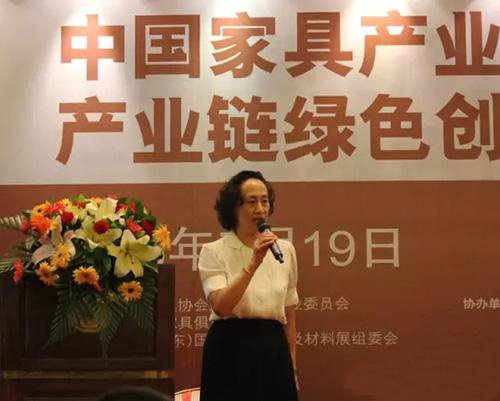 Bingbing Zhang expressed that under the new economic normal background, The future home, must be green environmental protection throughout the whole furniture in the chain of raw materials. Furniture industry need to through industry resource integration to promote the development of furniture industry. Dongguan furniture industry meet this condition, and need to draw support green production and purchase, use most product meet the customers' need. However, keep eco-friendly safe of product, it must be keep upstream raw materials link environmental protection and production safety first, Visible green innovation of industry chain cooperation and development in China's furniture industry has become a trend for the future development of furniture manufacturing and the mainstream.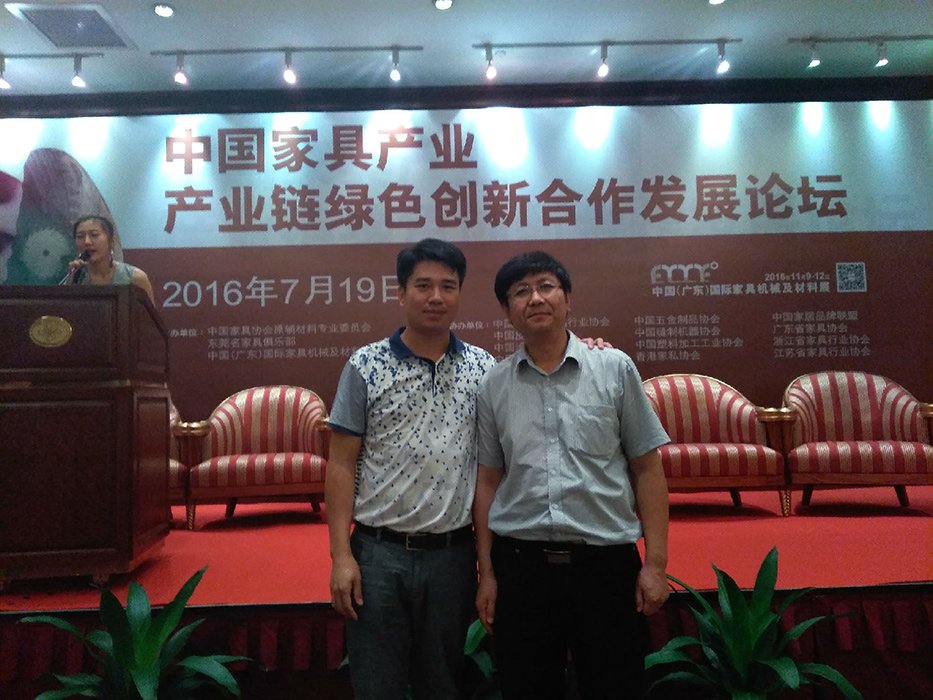 Foshan Shine-An technology co., LTD., chairman of as a special guest dialogue link. In the forum, the chairman of Shine-An indicated: From the product performance and consumer's point of view, healthy environmental protection value of the zero solvent-based polyurethane synthetic leather cost-effective integrated performance value, etc, its uses include design of flexible packaging household act the role of advocate material, such as furniture can be bold to predict the future market trend is very good. Take hope this time the theme of the forum: "Green innovation cooperation and development" as a consensus on cooperation and furniture raw materials, whether to restore the furniture industry auxiliary enterprises should change their business models, business philosophy, the furniture industry together to create a green, environmental protection, health development of the industrial chain, from a practical point of customers and consumers to consider, at an elevated green and high performance, the control costs and even reduce costs, thereby leading to a win-win for consumers and businesses, and jointly promote the furniture industry toward " chain green innovation cooperation and development of China's furniture industry, "transformation and upgrading.