"Ultra leather" is developed by Gaoming Shine-An technology Co., Ltd, it is not contain toxic solvent such as Methanal, DMF, MEK and so on. It can make skin grain fabric with base compound directly and no need use glue, no source of the bad smell, it's the highest technology of producing green PU leather industry-"zero solvent" manufacturing technique, non-toxic, no odor, healthy and environmental. Twelve Five countries, thirteen and five-year plan to encourage the development of green industry, is leading the future direction of development of the leather industry.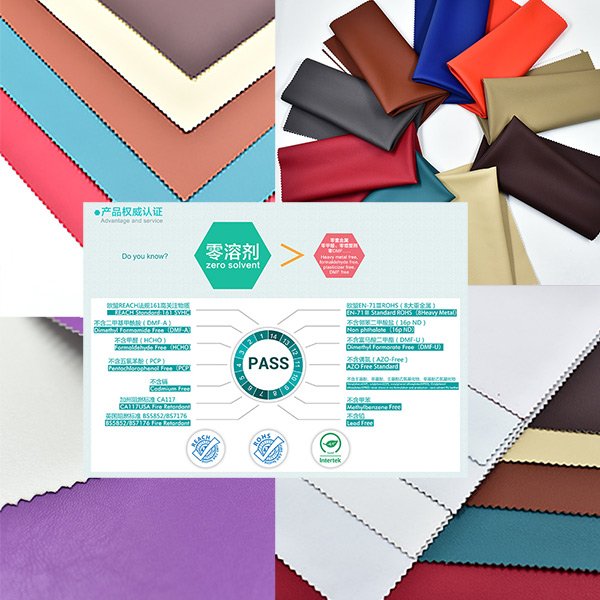 Advantage:
First, wear, scratch than leather, flame retardant, hydrolysis resistance, peel difficult decade, physical indicators reached the international advanced level, look like leather, surface properties and more than leather.
Second, zero pollution, voc zero emissions, through the EU SGS, green leaves and national certification testing center verification, can be directly exported to Europe, is the preferred material product (sofa) outlet!
Third, The raw material can be applied to a different end of cloth, microfiber fabric, such as leather substrate materials, fully meet the requirements of different feel, a different multi-purpose leather industry applications.
Fourth, The product set of high-quality, pure green, all in one eco-functional new material, except for automotive interiors, home soft packages, bags shoes, sports and other fields, but also suitable for military equipment and other purposes.
Fifth, "Super Zhen skin" leather with high strength properties, breathable, washable and feeling full Q etc ......