In order to learn more information about car interior leather, Shine-An technology Co., Ltd participate in Shanghai car exhibition on august 24th to 27th 2016.

Through this trade show, our factory learn the development trend of artificial leather market, so that we can improve our research and development technology of PU leather. And also, after took part in this car exhibition, we known that, our zero-solvent PU leather is the most good quality in the world. It's eco-friendly ,non-toxic and has excellent physical properties as well as chemical properties.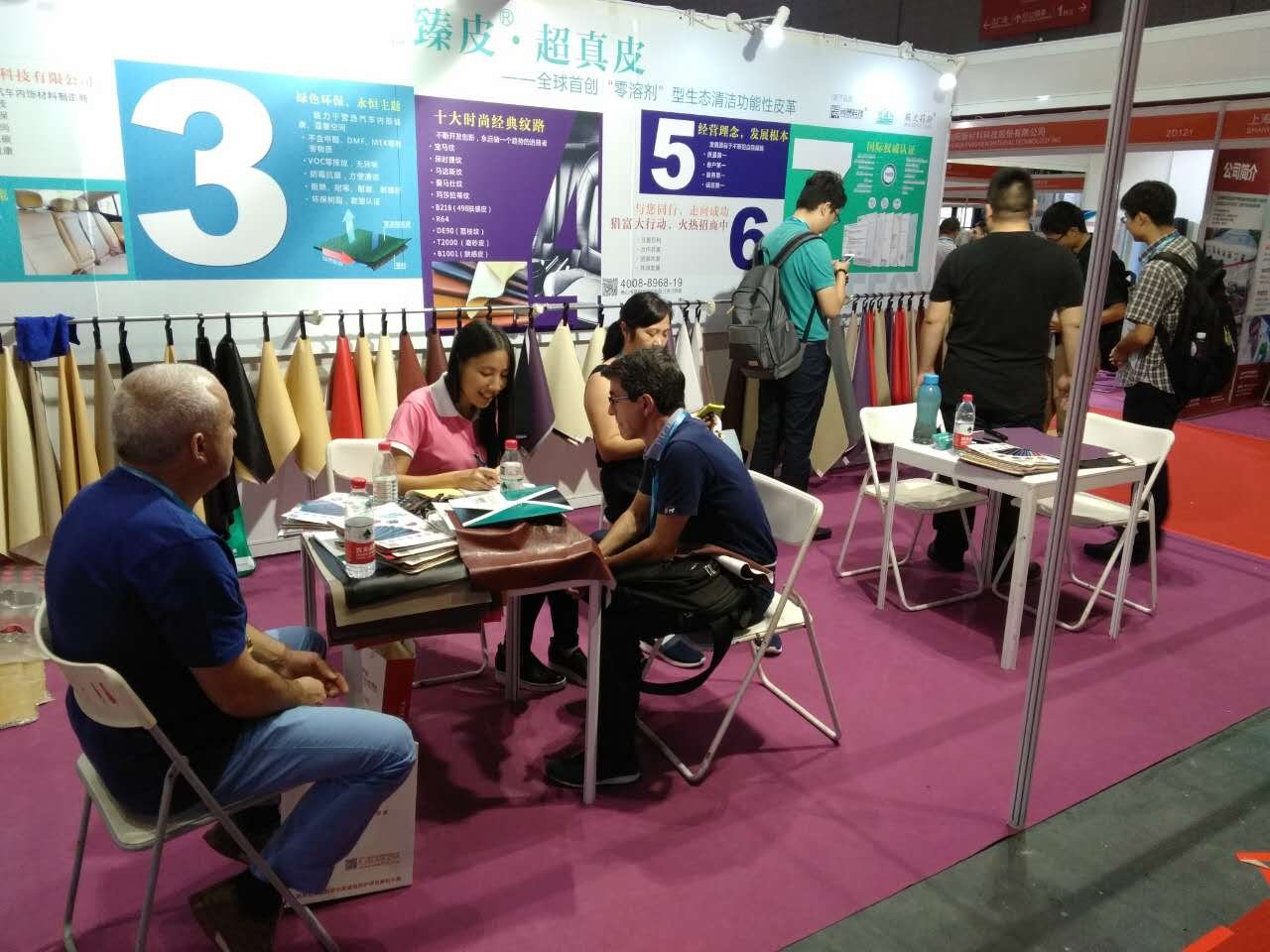 Zero-solvent PU leather is fit for car upholstery, sofa and home furniture, bag and luggage and so on. Choose the Shine-An JOGREESY for your life, it will give you a big surprise.