The sixteenth Chengdu National furniture production facilities and raw material Exhibition had a perfect close ceremony in Chengdu new era Exhibition center on 15th July 2005.
Foshan Gaoming Shine-An Technology Co.,Ltd (hereinafter refer as Shine-An) was invited to the Exhibition, firstly displaying new series zero solvent PU leather which named elastic base series.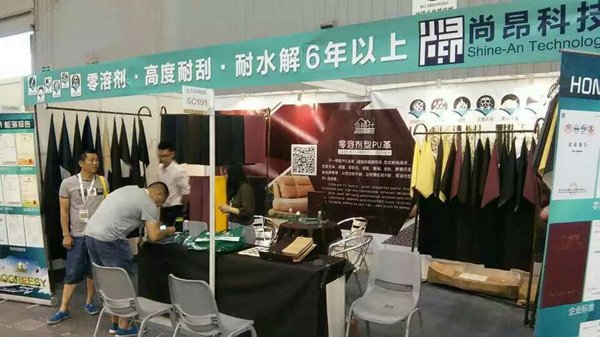 With the purpose of enhancing relationship with old customers, developing potential clients, Shine-An showed advantages of a new kinds of leather to western China.It meets the trend of new era where more and more people pursue a eco and healthy life with high quality.Having a clear look at the market where full of good leathers and bad ones even containing toxic materials, the R&D team of Shine-An devoted themselves into developing PU products since 1990s. with the concept of innovation and do good to the society, Shine-An achieved new technology of zero solvent PU leather finally.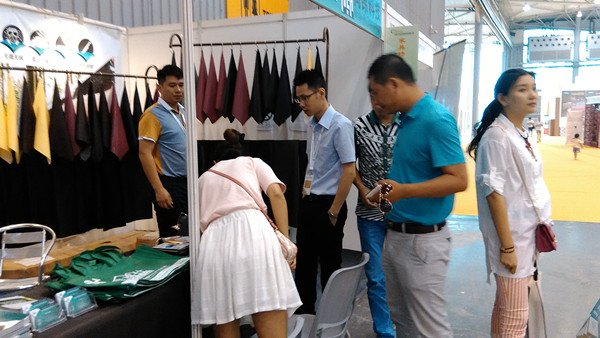 Passing by our booth, the customers was attracted to zero solvent PU leather's trait such as great abrasive resistance, no peculiar odor, consulting about the products advantages and production process with us.
The prominent advantages of our zero solvent PU leather are zero solvent, zero plasticizer, zero heavy metal, zero emission, zero peculiar smell which means it would not do harm to customers and workers, smell fresh, emitting no wasted material, no wasted gas, no wasted water, providing us and next generation a healthy life.
During the exhibition period(12th .July-15th.July), Shine-An drew plenty of people's attention by our tests on the spot and staff's passionate introduction and they would like to develop business relationship with us.