With the latest national "synthetic leather industry clean production evaluation index system" standard was promulgated in December 2015 ZDHC (International Brand Alliance) announced a new version of the production of synthetic leather MRSL restricted substance list, leather synthetic leather industry will have a significant impact.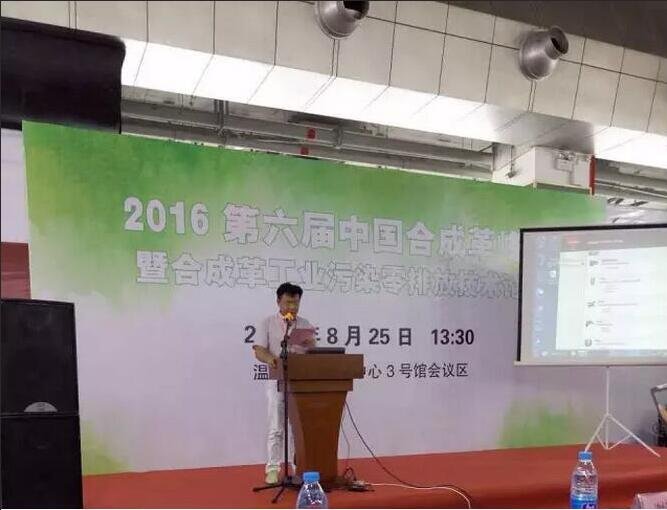 2016 Sixth China Synthetic Leather Summit in August 25 afternoon, the China Association for Plastic leather synthetic leather special committee and the "2016 China (Wenzhou) Synthetic Leather Fair" jointly sponsored the "2016 summit and the Fifth China Synthetic Leather synthetic leather industrial pollution zero emissions technology Forum "held in Wenzhou international convention and Exhibition Centre, Hall 3.
Numerous state ministries and commissions, industry association leaders, business executives and synthetic leather industry downstream senior representatives attended the summit.

Hosted by the Chinese Association for Plastic leather synthetic leather special committee chairman Pan very well, we were invited to Wenzhou Synthetic Leather Chamber of Commerce Wang Meirui, Dana Exhibition Co., Ltd., Zhejiang, chairman of Pan Wei and other guests attended the opening ceremony and the meeting and delivered an important speech. China Plastic Association leather synthetic leather special committee on the Secretary-General Feng Shu-kun with delegates "Chinese leather synthetic leather industry overview" in-depth exchanges and discussions. The current critical period of the synthetic leather industry is restructuring, transformation and upgrading, an aqueous, solvent-free synthetic leather technology as the representative of the new environmentally friendly, energy-saving technology, will bring new opportunities for the development of synthetic leather enterprises.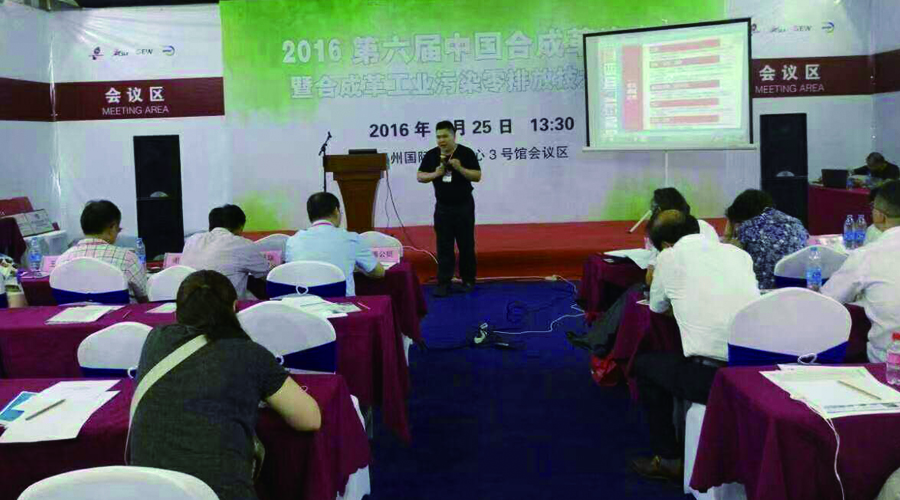 At the meeting, Ltd. Deputy General Manager Mr. Gao Shang Ang Chen Shangwen of "zero solvent polyurethane synthetic leather Technology latest progress" made a special report.
Share "zero solvent polyurethane synthetic leather technology" project description, analysis of the field of application, various functions optimization (trace VOC emissions, flame retardant fields, hydrolysis resistance, scratch resistant, anti-smear, warm sense of color, conductive, antistatic ability, etc.).
At last
In this last summit forum, also held a "leather synthetic leather industry top ten enterprises" Award award ceremony, the China Light Industry Federation awarding recognition for all kinds of excellent companies.